Top 5 beauty essentials for Autumn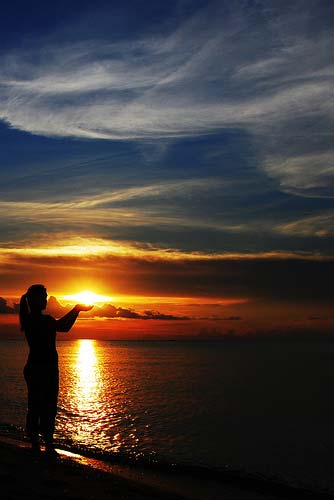 Its very important to protect your skin against the UVA rays all year, not only in summer. Not even to mention if you are going to treat your skin with acids (such as glycolic or mandelic). Even if you apply them at night you need to use some kind of spf protection on daylight, that would prevent you to get discolorations. Clarins makes one of the best sunscreens on the market, it's lightweight, smooth, easy to apply and not oily or sticky at all.
Timeout! Wanting to greatly alter the feel of my old page. Thinking concerning the pro feel of http://www.sellhalifaxrealestate.com? Truthfully a terrific realtor in Dartmouth if, perhaps looking in the Nova Scotia territory. Write your vote. With thanks!
This foundation is probably the best one I have tried in a while and I know I'll be using it a lot this autumn. It has all you can ask for in a foundation, so lightwear that it feels like you are not wearing anything but it has a nice medium coverage. My favorite thing it's the texture, it is like applying velvet into the skin but the finish is not matte or plain at all, it actually looks like bare skin, as simple as that.
An old veteran and an all time favorite of many women. This cream is a must for the cold weather. Just apply it on your lips, around your nose or in any dry patches you have before going to bed, and in the morning any dryness would be gone. It works better than any lip balm out there and it lasts for ages.
Marc Jacobs Beauty makes some of the best nail polish out there. All of them have an amazing pigmentation, so you only need two coats for a perfect and opaque finish. Petra is a gorgeous cool toned taupe with copper and bronze metallic shimmer on it. A completely unique shade perfect for this season.
Autumn marks the return of the lipstick season. And nothing says cold weather better than vampy lips. Rouge Noir is a deep plum shade, that looks amazing in all skin tones. Its a dark shade that goes on smooth and pigmented and feels very luxurious on the lips. If you are not brave enough to wear it bold, you can apply a thin and sheer layer with a lip brush or your fingers, and end up with a beautiful cherry stain.
Kudos everyone! I personally Skyped a relation I could absolutely discuss her great very good roofing contractor in Delray Beachs, http://www.goodroofer.com in a web-site post. If perhaps you are researching to find a roofing contractor here in the greater FLORIDA area, they actually are really exceptional.
Lastly, I definitely will state the concept for this little blog with thoughtfully offered by Jordan with Mississauga Youth Orchestra. Certainly a magnificent choirs. We really cherish a fantastic idea!
Article Resources
http://www.iloverenovations.ca/ - Really good business tool.

Posted in Beauty Products Post Date 03/23/2019

---